Posted by Kelly Brewster on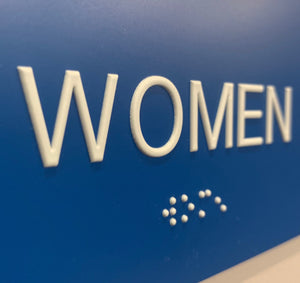 Here at Nap's we use a direct to substrate UV Printer for all our customer ADA signage orders.  Our UV Printing process enables us to provide our customers with a large variety of options and a high-quality products, along with being environmentally friendly.   What is UV Printing?   UV Printing refers to a commercial printing process that uses ultraviolet curing technology, with a different type of ink than conventional printing methods. This unique method of printing utilizing ultraviolet (UV) light to dry or cure, the ink.  As the printer distributes ink on the surface of the material the UV lights follow...
Posted by Kelly Brewster on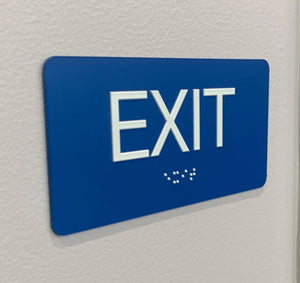 Nap's Compliant ADA Exit Signs are always made in the USA and 100% compliant!
Per ADA compliance Nap's ADA Exit Signs are produced from high quality 1/16" durable plastic with printed Tactile Lettering and Grade II Braille.  Our Exit Signs also have a non-glare matte finish with contrasting colors per compliance.